The Sark affect is real … WR Armani Winfield commits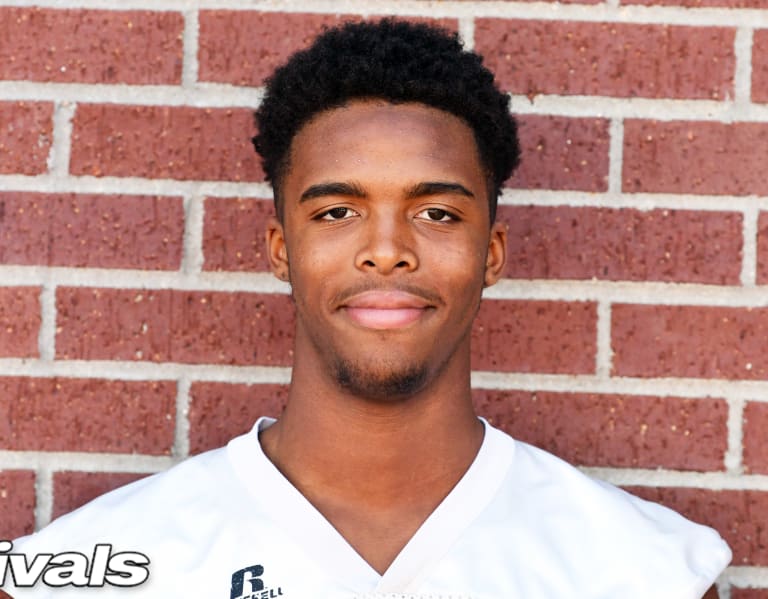 Steve Sarkisian touched down in Austin sometime on late Tuesday morning, and a few hours later he and the Texas staff have already add a big commitment.
Lewisville wide receiver Armani Winfield, one of the top wide receivers in the 2022 recruiting class, announced his decision on Twitter on Tuesday afternoon. The four-star prospect becomes Texas's second commitment in the 2022 class, joining DB Jaylon Guilbeau.
A Rivals250 member who ranks No. 103 nationally, there was a time early in the recruiting process when Winfield was very high on Texas and the Longhorns even looked like the early team to beat. That changed during the 2020 season when Texas had some issues on the field and lost a commitment from quarterback Quinn Ewers, only to see momentum swing back to Texas in a big way after Sarkisian was hired to replace Tom Herman.
A big receiver at 6-2, Winfield has a versatile skill set that made him one of the most sought-after receivers in the nation before his commitment to Texas. He held close to 35 scholarship offers at the time of his commitment.
"Winfield is a big-framed wide receiver with outstanding athleticism and the ability to attack in multiple facets of the field. He's capable of stretching the field vertically, but is equally as dangerous is catching passes over the middle and is a factor outside the numbers," said Rivals.com recruiting analyst Sam Spiegelman. "Winfield is a precise route-runner that uses his explosiveness in and out of breaks to get distance from defenders. He's also been an improved runner after the catch as a junior, running through tacklers to create splash plays. That's also been evident as a returner on special teams."
Winfield's commitment gives Sarkisian and wide receivers coach Andre Coleman a big win on Sarkisian's first day on the job. It's a big development for Texas after the Longhorns struggled some with wide receiver recruiting in the 2021 cycle. Add in an offensive-minded coach like Sarkisian, whose playcalling skills were on display during Alabama's national-championship win on Monday night, and it appears the doors could be open for the Longhorns to strike gold with many of the state's top skill players.